Moog/Space: Original LPs & 45s
modular synthesizer, space, sci-fi, electronic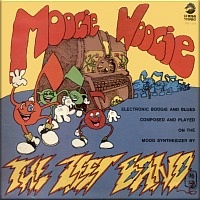 The Word: The classic, modular Moog period (primordial electronica, which is making a great comeback among musicians), from super-organs (proto-synthesizers) to 1967-1975 Moog and Arp, particularly rock-pop-funk Moog. Plus (on this or other pages) other vintage electronica: theremin, ondioline, and the like, as well as all things related to space music and science fiction (soundtracks). It's sounds galore here, and we mean the real deal --modular Moog-- in state-of-the-art vintage analog.
DJs can look forward to an emphasis on hip, deeply funky Moog (Moog funk and space funk). We list such records here rather than with funk.
A subpage offers avant-garde, experimental, miscellaneous production (also called "sound library") LPs and perhaps strange-instrument LPs.
Further below: Moog/Space 45s & trade wants
Links: are to subpages or artists bio/discog pages in the Hyp Records guide:

Images: accurately represent items but are not always the exact copy listed/purchased
Discount: ALWAYS try to buy more than one item at a time
---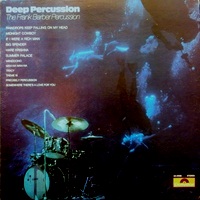 The Frank Barber Percussion: Deep Percussion; Polydor 24-4508; 1970; N-/N S $25 (or white-label promo E/N S $25, specify) (or white-label promo E-/E+ S $20, specify) -- percussion/Moog/mod; unique, modern, wonderful percussion LP by UK master that features nice applications of Moog, vibes, and other unusual sounds (mod chorus on some tracks even lends a Brasilian feel); jacket shows scuba divers descending on an underwater drum kit and you do actually get "deep percussion" at least in the sense of modern, '70s sound (deep bass); essential for Mah-Na Mah-Na (stellar version!) and If I Were a Rich Man (funky--samplers take note, since it's been done again to great effect); Mah-Na Mah-Na, Raindrops Keep Falling on My Head, Mendocino (intense intro), Tracy, Theme 18, Precisely Percussion, Midnight Cowboy, Big Spender, Somewhere There's a Love for You, Hare Krishna, Summer Place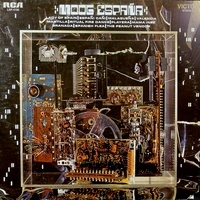 Sid Bass: Moog Espana; RCA Victor Dynagroove LSP-4195; 1969; N/N shrink S $30 (or promo N/N S $25, specify) -- Moog on a mod Mexicali and bullfight theme (warm tunes on a chilly instrument); "Old Spanish Favorites Played in an Exciting New Way"; for the pop Moog collector a full mod-Mexicali Moog LP is novel enough but this one's also quite hard to find; great for fans of Herb Alpert, bullfight music, and organ too; also notable is the "Moog-scape" (circuitry sculpture) jacket art; Spanish Flea (gotta have this!), Mama Inez (catchy), Peanut Vendor, Ritual Fire Dance, Malaguena, Granada, Espani Cani, Mantilla, Lady of Spain, Valencia, Playera

Les Baxter subpage (under Exotica-World)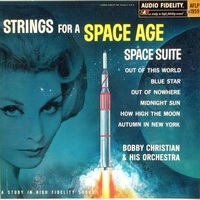 Bobby Christian: Strings for a Space Age; Audio Fidelity AFLP-1969; 1962; cutout with AF catalog N-/E- $30 -- space-orchestral/electronic; more than just a rare "space jacket," it's good stuff (with electronic flourishes) by the great Chicago percussionist-bandleader (one of the top names in the Gus Giordano/Orion series); Midnight Sun, Out of this World, Blue Star, Autumn in New York, Out of Nowhere, How High the Moon, Space Suite: The Call (Theme from Space)/Preparation: "F-Minus" Day, Count-Down/Flight into Orbit & Empyrean, The Call, Re-Entry, Finale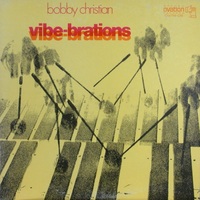 Bobby Christian: Vibe-brations; Ovation OV/14-06; 1970; white-label promo E+/E+ S $20 -- Moog funk/sitar/percussion; there are rarer, among the essential, LPs by the great Chicago percussionist-bandleader (one of the top names in the Gus Giordano/Orion series, after all), but this can't be beat while you're hunting down the others; of the originals, two standouts: "Mooganga" is the heavy groove featuring sitar, but mod-funky wonder "Boogaloo" might be the one DJs get more use out of; Who'll Stop the Rain, Mooganga (hear it on YouTube), Lonely Hill, Games People Play, Boogaloo, Sunny, Always Needing You, Kentucky Rain, Red Blossoms (https://www.youtube.com/watch?v=5qWBOPBOxfU), To Whom We May Turn, Waltz Baroque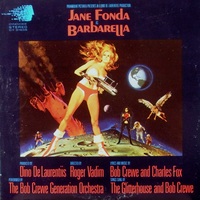 Bob Crewe Generation/Charles Fox/The Glitterhouse: Barbarella ST; Dynovoice DY-31908; E/N S $75 -- mod/space; far-out Jane Fonda space jacket (color sketch, anyway) graces a wonder of hip, funky, psyche-y weirdness: fuzz-tone, "water sound" guitar, and wordless choruses galore; the movie itself is looking better and better these days (not so for most other similar flicks), and this is the real ST record (there is another "Barbarella" LP--typical budget-label rip-off of interest only for the jacket, that has been reissued, but this is the good one); Barbarella, Goodnight Alfie, Spaceship Out of Control, Ski Ride, The Hungry Dolls, Love Love Love Drags Me Down, Pygar Finds Barbarella, I Love All the Love in You, The Labyrinth, Pygar's New Wing, Flight in Wing, Entrance into Sogo, Hello Pretty Pretty, Pygar's Persecution, The Black Queen's Beads, Dead Duck, The Pill, Smoke (Viper Vapor), The Sex Machine, The Chamber of Dreams, The Destruction of Sogo, An Angel is Love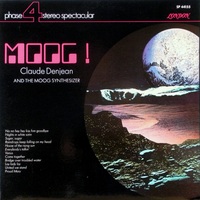 Claude Denjean: Moog!; Decca/London Phase 4 SP-44155; gatefold 1st press N/N S $25 -- Moog; well-loved, best-selling classic of Moog pop/rock, so again, expect perfection at an affordable price, as here; beautiful space-scape jacket; Venus, Proud Mary, Na Na Hey Hey Kiss Him Goodbye, Nights in White Satin, House of the Rising Sun, Everybody's Talkin', Come Together, Lay Lady Lay, Raindrops, Sugar Sugar..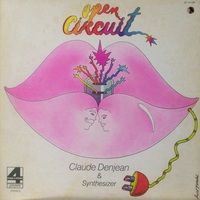 Claude Denjean: Open Circuit; Decca/London Phase 4 SP-44196; 1973; gatefold promo cutout E/N- S $30 -- Moog/Moog funk; hipper 2nd LP has the funky, saucy, drop-in (the term of art for instrumentals with a catch-phrase dropped in, as in the most famous example: "Tequila") original "Kiss This" (great, essential, early but timeless Moog funk-rock with ATTITUDE!); "Let's Stay Together" is another groove and the rest is classic '70s: I Can See Clearly Now, Duck You Sucker (Morricone), Godfather theme, Love Story, Tight Rope (Leon Russell), Honky Cat..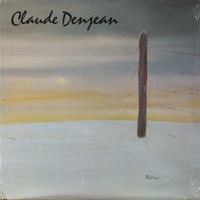 Claude Denjean: Moods; Decca/London Phase 4 SP-44266; 1977; Canadian sealed S $30 -- Moog; the last of his three LPs is very hard to find yet we're making it bargain-priced and still unopened!; My Way, Wave, Baia, El Cumbanchero, New World, Desormais..

Martin Denny subpage (under exotica)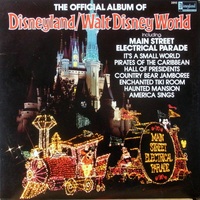 Disney: The Official Album of Disneyland/Walt Disney World; Disneyland/Vista 2510; 1980; E+/N-warp-plays S $15 -- Moog/pop: sold well as a Disney promo but important still for "Main Street Electrical Parade"--a classic pop-Moog piece solidly in the Perrey-Kingsley vein (if you like J.J. Perrey, you'll love it), though longer!; rest is from other Disney attractions such as Enchanted Tiki Room; the ultimate sonic souvenir for Mousketeers but equally essential for pop Moog fans; best of all, it's cheap!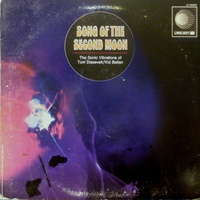 Tom Dissevelt/Kid Baltan, The Sonic Vibrations of: Song of the Second Moon; Philips/Limelight LS-86050; Unipak gatefold; E-/N- ES $80 (or E-/E+ ES $75, specify) -- space/electronic; reissues the impossibly rare The Electrosoniks: Electronic Music (Philips PHS-600-047): the first, greatest, hip (still, today!), modern (concept, sound, deep bass, etc.) LP of its kind (tho rec. mono only), which nevertheless was made when other space albums were still just orchestral w/effects; literally avant garde yet melodic, natural-sounding, electronic-synthesized; every track creative & a stone killer ("Sonik Re-Entry" being the classic DJ pick, however); highest recommendation for both this & the sequel; a MUST-HAVE best-of-breed!; Song of the Second Moon, Moon Maid, The Ray Makers, The Visitor from Inner Space, Sonik Re-Entry, Orbit Aurora, Twilight Ozone, Pianoforte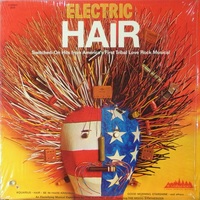 The Electric Hair: Electric Hair; Evolution 2013; cutout N/N shrink S $30 (or cutout N-/E+ S $25, specify) -- Moog; "Switched-On Hits from America's First Tribal Love Rock Musical"; brainchild of Robert Byrne, it's the most entertaining/uptempo/surprising of the three-or-more Moog "Hair" LPs (you also need Mort Garson's); mostly uptempo, funky rock (all from "Hair" but it's good through the Moog), hip percussion as well as far-out space sounds, good for DJs; Aquarius, Hair, Frank Mills, Be In (Hare Krishna), Easy to Be Hard, Walking in Space, Three-Five-Zero-Zero, Good Morning Starshine, Let the Sunshine In (The Flesh Failures), Donna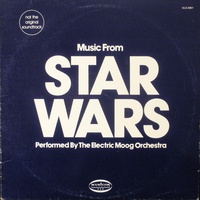 Electric Moog Orchestra: Music from Star Wars; Springboard/Musicor MUS-8801; 1977; E+/N S $25 (or E/E S $20, specify) -- Moog/space/space funk; comp. John Williams, arr. Jimmy Wisner; decent Moog/space-synth treatment in general, which is saying something for any version of the Star Wars ST, but the standout, reason-to-care here is "Imperial Attack," an obscure, primordial drum-and-bass (yeah, we mean it!) wonder w/psychedelic guitar & synth that date it w/out it sounding dated; you do not have to be an old Moog nut to find this LP valuable!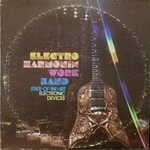 Electro-Harmonix Work Band; Electro-Harmonix ER-711; 1977; w/booklet V+/N S $75 (or w/booklet V/E- S $40, specify) -- funky guitar w/breakbeats (esp. on great, long, Moog-funky cut "I Am Not a Synthesizer") & all manner of guitar effects ("state-of-the-art electronic devices") similar to synthesizer; unique, rare, intense!; best of all, booklet/catalog shows & fully describes all the wild gear for axe heads: Big Muff Pi, Attack Equalizer, Crying Tone Pedal, Doctor Q Envelope Follower, Black Finger, Frequency Analyzer, Zipper Envelope Follower & so on for boosters & octave multiplexers--even the "Golden Throat Mouth Tube" for finding your inner Frampton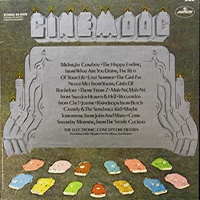 The Electronic Concept Orchestra: Cinemoog; Philips/Mercury SR-61279; cutout N-/N S $30 (or cutout E+/N S $25, specify) -- Moog; interesting, unusual pop Moog set led by the great Eddie Higgins with Phil Upchurch, etc.; much wanted for the Moog treatment of Mah-Na Mah-Na(!) as well as ST themes from Midnight Cowboy, Che (Lalo Schifrin), Sterile Cuckoo, Z, Justine, Last Summer..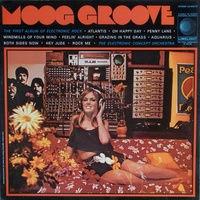 The Electronic Concept Orchestra: Moog Groove; Philips/Mercury/Limelight LS-86070; cutout E+/N- S $40 (or New Zealand import E+/E+ S $25, specify -- Moog/rock; "The First Album of Electronic Rock" with funky drums--breakbeats; with Eddie Higgins, Phil Upchurch, etc.; hip tunes and jacket art make it a good companion to Mike Melvoin's "Plastic Cow Goes Moooog" LP (the other famous Moog-rock LP); Aquarius, Oh Happy Day, Hey Jude, Both Sides Now, Grazing in the Grass, Feelin' Alright (funky!), Penny Lane, Atlantis, Rock Me (Steppenwolf--funky drums!), Windmills of Your Mind
Ferrante & Teicher: Blast Off!; ABC-Paramount ABCS-285; deep groove E+/N- S $25 (or E+/E+ S $20, specify) -- pop/space/effects; widely recognized as "the" F&T LP to have, whether for the jacket (classic homemade-space-suit gasser) or effects (plinks & plonks) and strange instruments; evidently they accessorized their pianos with all kinds of gadgets for this, so even if you're a lifelong victim of childhood piano lessons [as we are], it's time to make an exception and key up/blast off; Chopstick Cha Cha, In the Rain, Hurdy Gurdy, Busman's Holiday..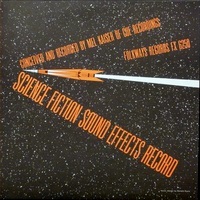 Folkways/Mel Kaiser (rec.): Science Fiction Sounds Effects Record; Folkways FX-6250; 1959/1958; white label, no booklet N/N $40 -- production; 32 electronic/tape/whatever cues; clean, rare, & highly desirable!; rocket-ship graphic on the jacket; Mel Kaiser of Cue Recordings was a leading US production-record maker

Mort Garson subpage (occult Moog!)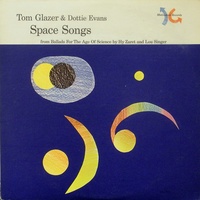 Tom Glazer & Dottie Evans: Space Songs [from Ballads for the Age of Science by Lou Singer & Hy Zaret]; Argosy/Motivation MR-0312 (reissues Argosy/Library of Science/Science Material Center 101; 1959) with booklet N-/N $50 (or same but w/warp--affects 1st secs only E+/E+ $25, specify) -- space/kids/science; w/Tony Mottola; "16 delightful, authentic musical journeys to the world of outer space--for the entire family"; late pressing (purple label) but top shape, which is tough for this one!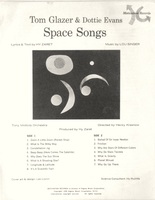 spare booklet -- need it? just ask when placing an order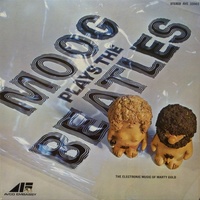 Marty Gold/Walter Sear: Moog Plays the Beatles; Avco Embassy Ave-33003; gatefold; E/E- S $25 (or New Zealand import V+/V+ S $20, specify) -- Moog pop/rock/sitar; scarce LP is a one-stop shop for the best Beatle covers on Moog; daring jacket features two incredible naked-hippie clay figurines (hippie Hummel!), which on the US copy are censored by an easily-removed sticker [that says: "Startling Sound Excitement!--The Moog Synthesizer, plus the Beatles greatest hits!"]; Eleanor Rigby, Norwegian Wood (w/sitar), Day Tripper, Yesterday, Get Back, Penny Lane, Lucy in the Sky with Diamonds, Michelle, Hey Jude, In My Life, Fool on the Hill, Good Night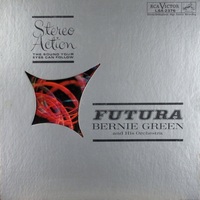 Bernie Green & his Orchestra: Futura; RCA Victor Stereo Action LSA-2376; 1961; deluxe die-cut E/E- S $25 -- space-electronic; out of all the mostly unimpressive titles in this sometimes fantastic series, "Futura" is easily in the top handful, and it's the only one where the "stereo action" (scoring for channel separation) gimmick is on a space theme (where experimenting with spatial sense actually makes perfect sense); so, it's both a treat in the series and a unique wonder in the scarce idiom of good vintage space records, or look at it as a major asset in your odd-pop, space-age-bachelor-pad collection; Futura, I Love Paris, Ping Pong, Kiss of Fire, The Music Box Waltz, Out of this World, Under Paris Skies (sensational!), My Heart Sings, Pentagon, Steel Bones, I'll Remember April, Futura (Reprise)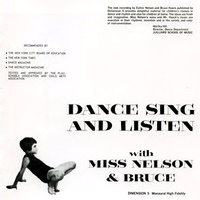 Bruce Haack: Dance Sing & Listen [with Miss Nelson & Bruce Haack]; Dimension 5 D-101; 1963; 2nd (jacket w/black print, gold label); E+/V+ $150 -- Moog/kids; very hard to find first LP (in this case as reissued by Haack in the 1960s and identical to the first press except the blue print of the jacket has been changed to black); some audible wear in spots but a very respectable player; Clap Your Hands, Sunflowers, Skating Party, Medieval Dances, My Bones, A Little Discussion and Eine Kleine Gebouncemusik, Coco the Coconut (one of his greatest hits!), Sailing, A Stuffy Story, Pussycats, Trains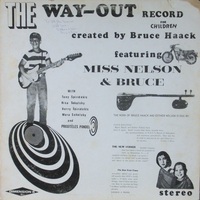 Bruce Haack: The Way-Out Record for Children; Dimension 5 D-131; 1968; 1st press, gold label; AUTOGRAPHED (by Esther Nelson) E-/E- S $75 -- kid funk/Moog/sitar/psyche/strange; one of the most-desired Dimension 5 LPs (big in the psyche/rock world) and the first or only one most people ever get to discover; as the best-seller of the bunch the price is usually lower than for the others); very psychedelic, hypno-musical, and quite diverse in its immense appeal/magic/styles/ideas -- perfect for way-out kids of all ages, such as YOU!!!; Introduction, Motorcycle Ride, Medieval Dancing, School for Robots, Mudra, Accents, Rubberbands, The Saucer's Apprentice, Encore, Four Seasons, Tools, Nothing to Do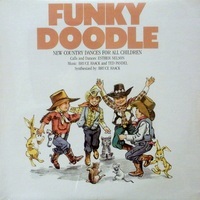 Bruce Haack: Funky Doodle; Chambers CD-1001; 1983/1976 (reissues Dimension 5 D-191); sealed S $200 -- kid funk/Moog/strange/electronic; one of his great Dimension 5 masterpieces, super rare in both the original and this reissue series (which gives you new artwork and flawless condition, which is always tough with these)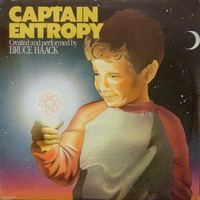 Bruce Haack: Captain Entropy; Chambers CD-1002; 1983/1974 (reissues Dimension 5 D-171); sealed S $200 (or N/N shrink S $150, specify) -- kid funk/Moog/strange/electronic; "a participation journey for elementary and high-school people --through the soul of space-shop earth-- from principles of thermodynamics to folks like the American eagle"; one of the most coveted of his great Dimension 5 masterpieces, super rare in both the original and this vintage reissue series (which gives you new artwork and flawless condition--always tough with these); Captain Entropy, Army Ants in Your Pants, Music, Mallagong, The Universal Unicycle Show (pedal it), Walking Eagle, The American Eagle, Metric Conversion, Catfish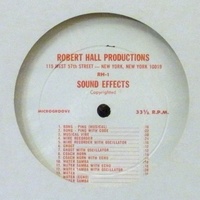 Hall/Uncredited [Production Music]; Robert Hall RH-1/2; deep groove generic/E $75 -- production (sound library)/space-electronic/gong/horror/instrumental; the first and one of the best Robert Halls! (similar to Sam Fox stuff); seriously spooky-scary outer-space electronic sci-fi sounds; 30 short cues (some are variants) w/isolated bands; Outer Space, Buck Rogers, Glass Breaking, Bees, Ethereal Effect, Arriving Outer Space, Flying Trunk, Bottom Out, Bong-Ping, Musical Vibe, Wire Recorder with Oscillator, Ghost, Coach Horn, Water Samba..; slight dishpan warp does not affect play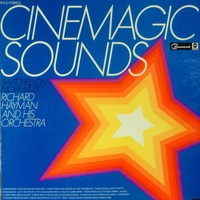 Richard Hayman & his Orchestra: Cinemagic Sounds; Command 941S; 1969; gatefold N-/E- S $15 -- Moog/cinema themes; "switched-on movie music"; harder to find than his second one for the label but not as rare as his third Moog LP, it's a welcome asset to the pop-Moog collection generally, and specifically the body of Hayman Moog recordings (good one to get with the other one); don't miss that juicy Beatles cover!; Theme from the Killing Of Sister George, Theme from For the Love of Ivy, Consider Yourself from Oliver, Magic Carpet Ride from Candy, Don't Rain on My Parade from Funny Girl, Theme from Chitty Chitty Bang Bang, Theme from the Shoes of the Fisherman, Listen to the Sea from Ice Station Zebra, Joanna's Waltz from Joanna, Lucy in the Sky with Diamonds from Yellow Submarine, Theme from Take the Money and Run
Richard Hayman, Persuasive Electronics by: Genuine Electric Latin Love Machine; Command 947S; 1969; gatefold cutout N-/N- S $30 (or cutout N-/E+ S $25, specify) (or cutout E+/E- S $20, specify) -- Moog; a classic; as the far-out title and jacket art might lead you to hope, it packs some very hip, sampladelic, funky-drummer music--definitely not what you're used to in most other Hayman albums (and more Moog-y than Cinemagic); turns up a bit (a bit more than it should, as it's good), so we always have top copies available at various prices; compare to the Dick Hyman LPs in style/sound and also Perrey-Kingsley for use of warm Latin hits; The Windmills of Your Mind (funky drums), La Comparsa, The Peanut Vendor, The Look of Love, Hare Krishna, Goin' Out of My Head, Dansero (funky sample), The Girl from Ipanema (very tongue-in-cheek!), Samba de Victoria, Melody #2, Spanish Eyes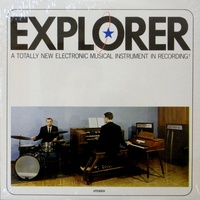 Tom Hazelton/Gene Ciszek: Explorer [Orbits the World]--Familiar Tunes; EXP-100; 1967; sealed S $30 (or N/N- shrink S $25, specify) (or E+/N- S $20, specify) (or E-/E+ S $20, specify*) -- organ/proto-synth; "A totally new electronic musical instrument in recording!"; rare-elsewhere local treasure (Allentown PA is a big organ place) promotes a super-organ-to-Moog missing link: the Explorer II, a "proto-synthesizer & Allen Electronic Organ"; also, great/stupid jacket photo of goateed Tom & Gene at the Explorer with amps and drum kit; known for "Mr. Bach Meets Mr. Batman" (yes, BATMAN theme!), also great are Explorer Theme, Take Five, Caravan, Spanish Flea(!!!)..; BONUS: free for the asking (1 only--IF we still have it): 1970s "Allen Organews" 20-page newsletter with photos of Allen installations (came with the LP); note: *lengthy special note from the producers stickered in the blank space on jacket face (specify if desired)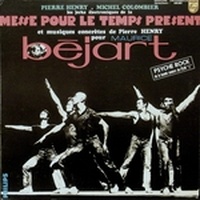 Pierre Henry: Messe Pour le Temps Present (Mass for Today); Philips 6510.014; 1968; red label E/E+ S $45 -- funky Moog/music concrete; a whole side that's totally hip & essential for DJs & anyone else into sounds that are danceable yet completely far-out (super-psychedelic!): Psyche Rock--w/bells, like Jean-Jacques Perrey's EVA!!!, Teen Tonic, Fever, Too Fortiche, Jericho Jerk, Rock Electronique & a side+ of major works of music concrete: The Green Queen (Maurice Bejart), The Voyage (excerpt), & Variations for a Door & a Sigh (based on the Tibetan Book of the Dead); impeccable French import has richer sound/fidelity than the US version on Limelight (yeah!)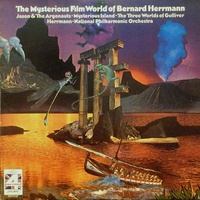 Bernard Herrmann: The Mysterious World of; Decca/London/Phase 4 SPC-21137; 1975; w/catalog insert N-/N S $20 -- sci-fi; awesome high-impact London National Philharmonic treatment of Ray Harryheusen's music for giant crabs: Jason & the Argonauts, Mysterious Island (tunes: The Ballon, The Giant Crab, The Giant Bee, The Giant Bird), Three Worlds of Gulliver; fantastic full-color fantasy jacket art & extensive notes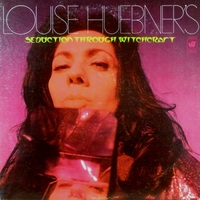 Louise Huebner's Seduction Through Witchcraft; Warner Bros. WS-1819; 1969; white-label promo E-/E+ S $50 -- occult; spoken w/music; "cybernetic music by Louis & Bebe Barron" whose other famous collectors item is the 1956 Forbidden Planet ST; famous, truly scary, sinister, rant-to-trippy-music stunner by the Official Witch of LA County; most of the tracks are about sex and witchery, e.g., "Orgies--A Tool of Witchcraft" or at least something creepy, e.g., "The Emotional Bondage Spell" so you're definitely getting truth in advertising; plus, the way she scowls and snarls her way through a major ego trip you'd swear she was contemporary rather than anomalous to the Age of Aquarius/free love (the "love" she's advocating definitely won't be free, and the price to be paid...well, if not burned at the stake, anticipate eternal damnation); at least don't be damned for failing to have this super-freaky LP!; excellent paired with Black Mass-Lucifer (Halloween will never be the same)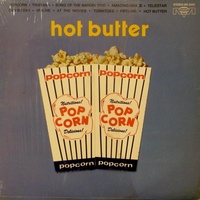 Hot Butter [Popcorn]; Musicor MS-3242; 1972; 1st/3D popcorn box in partial shrink N-/N- S $25 (or 1st/3D pocorn box E-/N- S $20, specify) (or E/N S $20, specify) -- Moog; great value, as it sold well, delivered the first major Moog dance hit ("Popcorn," which began life when HB leader Stan Free was cutting the first pop Moog LPs with Gershon Kingsley--yet this is the hipper, well-sampled, hit version you'll recognize immediately!) plus other great stuff, all transMoogrified to the max: Hot Butter, Pipeline(!), Apache(!), Song of the Nairobi Trio (Robert Maxwell's masterpiece), Telstar, Day by Day, Tomatoes, Tristana, At the Movies, Amazing Grace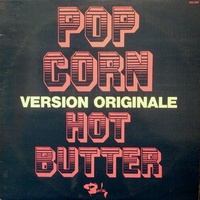 Hot Butter: Popcorn--Version Originale; Barclay 920-399; 1972; French import (licensed Musicor); N-/N S $40 -- Moog; rare and a real treat even for those who have the Musicor version, as it offers three or so new/unique tunes (including one by Serge Gainsbourg) you can't get otherwise (at least not in the US); Pop Corn, Day by Day, Visa to the Stars, At the Movies, Tristana, Tomatoes, Amazing Grace, Love at First Sight, Song of the Nairobi Trio, The Silent Screen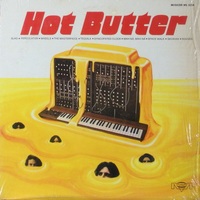 Hot Butter: More Hot Butter; Musicor MS-3254; 1973; N/N shrink S $50 (or cutout N/N shrink S $45, specify) -- Moog; mmm, buttery delicious--even better than the classic first LP but far scarcer, with juicy breaks and even a groovy chorus--just where it works!; best of all, we have it in flawless shape!; Slag Solution, Sounds-Simple, Percolator, Wheels, Skokian, Space Walk (breakbeat/funky!!!), The Masterpiece, Tequila, Syncopated Clock, Mah-Na Mah-Na (oh yeah, so great!)

Dick Hyman subpage (Moog, organ, keys)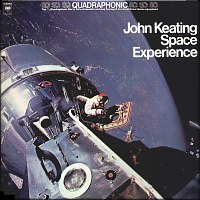 John Keating: Space Experience; Columbia CQ-32382; 1972; N-/N S SQ--quad! $60 (or E+/E+ S SQ--quad! $40, specify) (or New Zealand pressing Columbia Studio 2 Two-393 N-/N- S $30, specify) -- space-electronic/space funk/Moog; the GREAT one of his three space LPs; one of the best things on the UK Studio 2 label and one of the best quad experiences ever (ditto in plain old stereo); besides the jacket's great space photos the inner sleeve shows probably all of the major quad gear available at the time (regardless of manufacture); the funky "I Feel the Earth Move" is known to DJs now but there's much more: beats, funk, Moog-like synth, spies--all very ahead of their time yet space-trippy and groovy; "Space Agent" and "The Unknown Planet" are essential originals, while several others are strong highlights; I Feel the Earth Move, The Unknown Planet, Rocket Man, Prelude to Earthrise, Star Trek theme, Space Agent, Jesus Christ Superstar, Upon Another Earth, The Sound of Silence, Signal to Saturn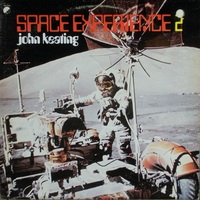 John Keating: Space Experience 2; EMI/Capitol SM-11635; 1975; cutout E-/N- S $60 -- space-electronic/space funk/Moog; more of the fantastic Arp-led space music in the same style of the first volume (including another great mix of covers and originals) though on a different label and three years later, and it's so very, very much rarer!; Reach Out I'll Be There, Counterglow, Dreamer, Stereoskopia, Solitaire, Starcluster, Lucy in the Sky with Diamonds, Asteroid, Life on Mars, Earthshine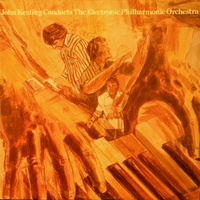 John Keating Conducts the Electronic Philharmonic Orchestra; EMI EMC-3057; 1974; UK import N/N S $15 -- orchestral Moog (& 7 similar synthesizer/super-organs); scarce, a rare treat for the US Keating fan & classical Moogophile, at least; Sabre Dance, Fanfare for the Common Man, Washington's Birthday, General Lavine: eccentric, Hebridean Impressions, The Unanswered Question..

Gershon Kingsley/Jean-Jacques Perrey subpage (solo & collaborations)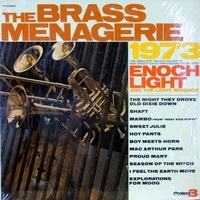 Enoch Light & the Light Brigade: The Brass Menagerie 1973; Project 3 PRSD-5060; gatefold N/N- shrink S $40 -- Moog/funk/conga/mod/sitar; "The Greatest Sound on Earth! New Shock Wave Arrangements of Hits!"; of the three Brass Menagerie LPs this is the only great one (the one you need!), it's terrific, one of the hippest things on the label; with the great Candido on congas!; terrific Moog-funk covers of James Brown, Shaft, and an important great Moog original by Dick Hyman; Mambo (West Side Story), MacArthur Park (complete version), I Feel the Earth Move (compare to Keating Space Experience version), Season of the Witch ("psychedelic" sitar by Vinnie Bell!), Hot Pants (JB! MOOG! JB!), Theme from Shaft (w/tabla!), Proud Mary, The Night They Drove Old Dixie Down, Boy Meets Horn (Ellington), Sweet Julie, Explorations for Moog (Dick Hyman original)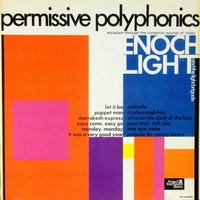 Enoch Light & the Light Brigade: Permissive Polyphonics; Project 3 PR-5048-SD/QD; 1970; gatefold quad (4-channel disc) N/N- S/Q $30 (or stereo PR-5048-SD N/N S $25, specify) -- mod/Moog/breakbeats/sitar/quad; "escapism through the turned-on sounds of today"; one of the very best, hippest LPs on the label; everyone should snap it up!; with Dick Hyman on Moog & Lowrey organ, Vinnie Bell on sitar, Arnie Lawrence; Marakesh Express, Let it Be, Easy Come-Easy Go, Puppet Man (terrific mod Moog funk!), It Was a Very Good Year, Mas Que Nada (samba smash), Monday Monday, Sittin' on the Dock of the Bay, Scarborough Fair, Michelle, Pass & I Call You (more Moog, Lowrey, and breakbeats!)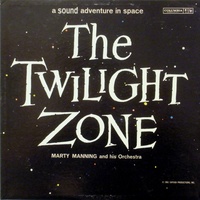 Marty Manning & his Orchestra: The Twilight Zone; Columbia CL-1586; 1961/1960; black 6-eye promo E-/E $60 (or new reissue stereo CS-8386 N/N S $20, specify) -- space-electronica/space TV themes; "a SOUND adventure in space" (w/ondioline, ondes martinot, electronic effects, exotic percussion), it's one of the best space-electronica LPs of the period--and rare!; w/Jerry Murad, Mundell Lowe, Harry Breuer, Phil Kraus, Lois Hunt (exotic vocalese)..; covers theremin STs by Miklos Roza & other classic space themes; liners include photo & bio of Rod Serling; the show's logo is used on the jacket face; Twilight Zone, Forbidden Planet, Lost Weekend, Invitation, You Stepped Out of a Dream, The Unknown, Far Away Places, Spellbound Concerto, Sorcerer's Apprentice, The Moon is Low, Night on Bald Mountain, Shangri-La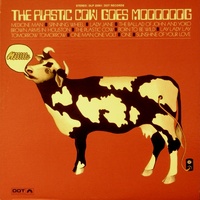 Mike Melvoin: The Plastic Cow Goes Moooooog; Dot DLP-25961; sealed cutout S $75 (or N-/N S $65, specify) (or deep groove New Zealand Festival SZL-933.497 import E+/N- S $50, specify) -- Moog pop/rock; scarce (as are most on Dot) & in high demand, both for the sensational jacket/title (see cover of Incredibly Strange Music) & for hip Moog versions of heavy rock hits; keyboardist Michael Melvoin joined by Moog masters Paul Beaver & Bernie Krause; drummers include Earl Palmer & Paul Humphrey; Medicine Man, Spinning Wheel, Lady Jane, Ballad of John & Yoko, Tomorrow Tomorrow, The Plastic Cow, Born to be Wild, One Man-One Volt, Brown Arms in Houston, Lay Lady Lay, One, Sunshine of Your Love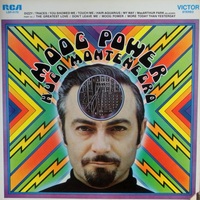 Hugo Montenegro, his Orchestra & Chorus: Moog Power; RCA Victor LSP-4170; 1969; E+/N- S $30 (or E-/E+ S $20, specify) -- Moog pop/rock/sitar/chorus; "An Album Which is Contemporary and Intriguing, But, Above All, Musical"; with its hypnodelic jacket and Moog maestros Paul Beaver/Mike Melvoin it's already a very happening record, but for sampling it also has funky drums and breakbeats, especially on Moog Power (with sitar accents!) and My Way (yes, the Paul Anka/Frank Sinatra standard--here done Moog-style with vocal!!!); also has the classic '60s vocal/pop-choral sound of Montenegro, Mike Curb, and the Beach Boys but hip; Hair/Aquarius, Traces, Touch Me (Doors!), The Greatest Love, More Today than Yesterday, Don't Leave Me, Moog Power, Dizzy, MacArthur Park, You Showed Me, My Way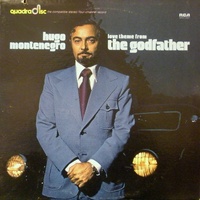 Hugo Montenegro: Love Theme from The Godfather; RCA Victor APD1-0001; 1972; sealed S/Q $30 (or N/N- shrink S/Q $25 (or cutout E+/E+ S/Q $20, specify) -- Moog/percussion/funky; one of the best of the father-son Montenegro '70s ARP LPs and one we'll keep buying as it turns up until people catch on and it becomes scarce; the killers for DJs are originals Quadimodo (like a funky Blue Note cut) and Stutterology (wild percussion that fans of Emil Richards especially will dig); also some other weird sounds on the title track; one of the best values on this page and definitely an LP everyone should have; and, supposedly it's the very first discrete quad formulation!; Baby Elephant Walk-Moon River, Norwegian Wood, Me and My Arrow, Air on the G String, Quadidmodo, I Feel the Earth Move, The Godfather Waltz (Nino Rota), Love Theme from The Godfather (Rota), Pavanne, Stutterology -- YOU NEED THIS!!!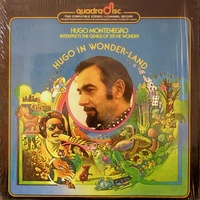 Hugo Montenegro: Hugo in Wonder-Land; RCA QuadraDisc APD1-0413; 1974; N/N- shrink Q $75 -- Moog funk; "Hugo Montenegro interprets the Genius of Stevie Wonder"; essential for AWESOME version of Superstition, one of the best funky Moog cuts ever; we're talking funky drums & radical Moog/synth all over the place here; a wild space ride (spatial channel separation done to great effect, for once) in stereo, it's no doubt even more of a mind-blower in true quad!; Higher Ground, Too High, Living for the City, My Cherie Amour, You Are the Sunshine of My Life, Don't You Worry 'Bout a Thing..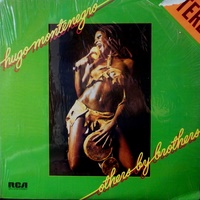 Hugo Montenegro: Others By Brothers; RCA APL1-0784; 1975; promo E+/N shrink S $30 (or E-/N S $25, specify) -- Moog funk/breakbeats; at least as useful to the DJ as "Hugo in Wonder-Land" and on the same theme; all in this series are terrific (and bargains); Caravan, Never Can Say Goodbye, Noah's Arp (deep-funk original!), Feel Like Makin' Love, What's Goin' On, Nothing from Nothing, Creepin' (Stevie Wonder), I Heard it Through the Grapevine, Ain't No Mountain High Enough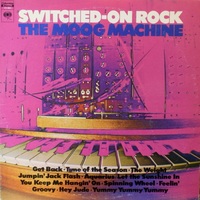 The Moog Machine: Switched-On Rock; Columbia CS-9921; deep groove/1st press E/N S $25 -- Moog/rock; like the Mike Melvoin and Hot Butter LPs it's wanted for heavy tunes done Moog style with some serious drums/beats/breaks, so get it here in top shape; Spinning Wheel, Jumpin' Jack Flash, Feelin' Groovy, Get Back, Yummy Yummy Yummy, The Weight, Time of the Season, Aquarius/Let the Sunshine In (funky drums), You Keep Me Hangin' On, Hey Jude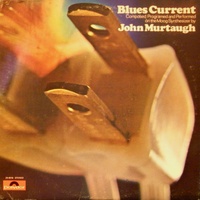 John Murtaugh: Blues Current; Polydor 24-4016; cutout E/E+ S $75 (or cutout V/E- S $30, specify) -- SERIOUSLY funky Moog; w/Herbie Hancock, Bernard Purdie, Gerry Jemmott; all excellent, original groovers highlit by some intensely heavy cuts (deep Moog funk like the best cuts by the Zeet Band, "Eva," and DAMN LITTLE ELSE); do we even need to mention the awesome, clean drum breaks? (yep, consistently funky drums AND hot breaks galore); Blues Current, Blues for Dreaming, The Sign Wave's Connected to the Pulse Wave, Good Old Fashioned Electronic Synthesizer Blues, Travelin' Man, Ramblin', The Floater, Slinky, All Day Saturday, Moon Rock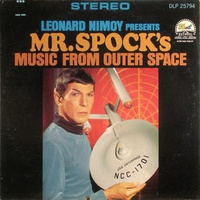 Leonard Nimoy Presents Mr. Spock's Music from Outer Space; Dot DLP-25794; V+/V+ S $15 -- space/instrumental/sung/spoken; GREAT!!!; spacey version of Star Trek theme, Alien, Where is Love, Music to Watch Space Girls By, Beyond Antares, Twinkle Twinkle Little Earth, Mission Impossible, Lost in the Stars, Where No Man Has Gone Before, You Are Not Alone, A Visit to a Sad Planet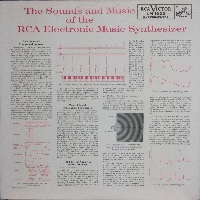 Harry F. Olsen: The Sounds & Music of the RCA Electronic Music Synthesizer; RCA Red Seal LM-1922; 1955; E+/E+ $75 -- Moog/avant-garde; "Experimental"; it's the first synthesizer LP (unless you want to quibble about tape cut-ups, super-organs, and other also-rans) and the first of several iterations of the RCA machine, which continued or even continues to be developed; and it's a rare record--especially in such top shape!; there is some narration on Side 1 at least; The Physical Characteristics of Musical Sounds - Synthesis by Parts - Excerpts From Musical Selections Produced by the RCA Electronic Music Synthesizer (Experimental) The Synthesis of Music, The Well-Tempered Clavier: Fugue No. 2 (Bach), Hungarian Dance No.1 (Brahms), Oh Holy Night (Chas. Adams), Home Sweet Home, [Hillbilly] Medley (Stephen Foster), Nola, Blue Skies (Irving Berlin)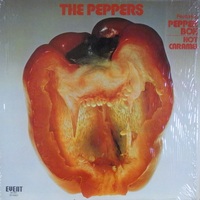 The Peppers; Polydor/Event EV-6901; 1974; N-/N shrink S $30 (or cutout E-/N S $25, specify) -- Moog, partly funky; the 45 turns up more in the US than the LP (rec. in Paris); with its deep bass (the personnel is bass, drums, and keyboards--plus it's on thick vinyl!) it's definitely one to have, whether you're after all pop Moog or just the funkier slices; Hot Caramel, Oh Oh I am Goin' Home, BLue Ballad, Double Signature, Athena Beach, Pinch of Salt, Pepper Box, A Taste of Honey, Do It Do It, Roses for Mary, Just a Rock, Au Revoir

Gershon Kingsley/Jean-Jacques Perrey subpage (solo & collaborations)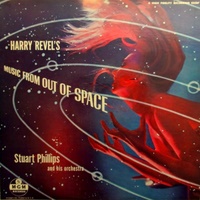 Stuart Phillips & his Orchestra: Harry Revel's Music from Out of Space; MGM E-3287; 1955; N-/E+ $40 -- space-orchestral with excellent exotica-esque vocalese chorus, some percussion/guitar/etc. effects, and of course Harry Revel is the great British musical director who did all the early theremin stuff with Les Baxter (now it's one of the first great space records on high-fidelity 12" LP); yes, desire and acquire for the jacket, but stay for the music mainly (alliteration ahead); Polaris, Jupiter Jumps, Uranus Unmasked, Vibration from Venus, Saturn Soliloquizes, Solar Siesta, Mercury Muses, Mars Meditates, Cosmic Capers, Milky Way, Asteroidiana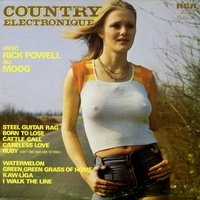 Rick Powell: Country Electronique; RCA Gala KGLI-0057; 1974/1970; Canadian import E-/V+ S $15 -- Moog/country; reissues for the Canadian market the rare & worthy Switched-On Country (RCA Camden CAS-2398) with livelier sound; the original sports a jacket of a cow figurine & speech bubble that says "Moog"; this version has a braless blonde in white halter top & denim hot pants; 9 tracks, as good as the same sort of stuff (country songs Moog style) done elsewhere by Gil Trythall: Steel Guitar Rag, Born to Lose, Cattle Call, Careless Love, Ruby Don't Take Your Love to Town, Watermelon, Green Green Grass of Home, Kaw-Liga, I Walk the Line (w/Pete Drake-esque voice box!); some wear heard in 2 lesser tracks, priced low just for that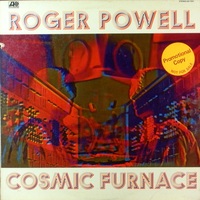 Roger Powell: Cosmic Furnace; Atlantic SD-7251; 1973; promo cutout E/N $20 -- Moog (Arp)/electronic; 4 Arps are used for six slick tracks of value to anyone interested in primordial electronica; Ictus, Lumia, Forneau Cosmique, Hermetic Enigma (rocks), Queene Enfineska, Tensegrity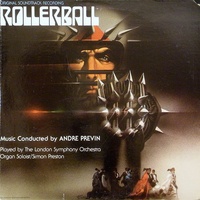 Andre Previn/London Symphony/Simon Preston: Rollerball ST; United Artists UA-LA470-G; 1975; cutout N-/N S $25 -- funk/funky Moog; a great, if sick, 1970s movie starring James Caan in a nightmarish future-world (the lame remake is a bad joke compared to it); what makes the ST essential for DJs are the deep bass, deep-funk Moog cuts "Executive Party" & "Executive Party Dance" (YOU NEED THESE!!!); the other tunes are all classical (typical of STs), but the horror theme "Toccata in D Minor" is always nice to have--DJs can use it on Halloween, at least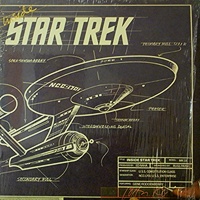 Gene Roddenberry: Inside Star Trek; Columbia PC-34279; 1976/1974; white-label promo, cutout w/original inner sleeve E-/E- S $15 -- space/spoken; no self-respecting Trekkie can live without it!; great liner notes on the inner sleeve (about Asimov too); Inside Star Trek, Star Trek Theme, William Shatner Meets Captain Kirk, The Origin of Spock, Sarek's Son Spock, The Questor Affair, The Enterprise Runs Aground, McCoy's Rx for Life, The Star Trek Philosophy, Asimov's World of Science Fiction, A Letter from a Network Censor, The Star Trek Dream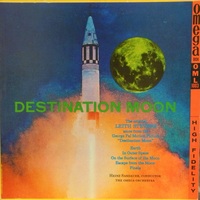 Heinz Sandauer & the Omega Orchestra: Destination Moon; Omega OML-3; deep groove E/E- $25 -- space-orchestral; not the original 10" ST by Leith Stevens but a remake from a couple of years later--an interpretation of the Leith Stevens score for the George Pal film; both versions are rare and desirable mainly for the 1950s jacket art; healthy asset for any space-record collection; Earth, In Outer Space, On the Surface of the Moon, Escape from the Moon, Finale; priced low for slight noise and jacket's top seam split (1/2)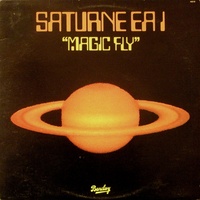 Saturne EA1: Magic Fly; Polydor/Barclay 45016; 1977; import E+/N S $30 -- disco Moog on a space theme, and a minor classic (more so in France/Europe than the US); Magic Fly, Saturn's Brass, Meteor Chase, Ballad for Space Lovers, Venus in Love, Gamma Ray Dance..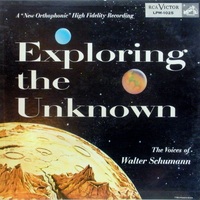 The Voices of Walter Schumann: Exploring the Unknown; RCA Victor LPM-1025; 1955; 1st/only press E/V+ $30 -- space/spoken with music/concept album; music composed by Leith Stevens, with "the Voices" providing ethereal wordless choral texture; script by Rip Van Ronkle narrated by Paul Frees with additional lyrics by Bob Silvert; oddly devilish to track down, despite being on Victor; one of the scarcest orchestral-era space LPs; great jacket, nice story, atmosphere; looks clean but [inevitably] some noise or pops heard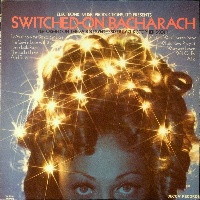 Christopher Scott: Switched-On Bacharach; MCA/Decca DL-75141; 1969; N-/N S $25 -- Moog/mod; a big seller (not so rare but well worth having, especially this top-shape copy) and one DJs can put to use regularly; The Look of Love, Alfie, Walk on By (nice, funky drums), I Say a Little Prayer, What the World Needs Now is Love, What's New Pussycat..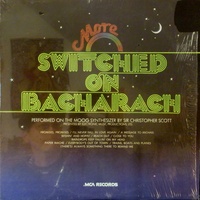 Sir Christopher Scott: More Switched-On Bacharach; MCA/Decca DL-75243; 1970 (MCA-21 reissue) N-/N S $20 -- Moog/mod; the sequel ranges beyond the more obvious hits of Vol. 1 to more intriguing, less shopworn melodies; consequently it sounds more like a great Moog production LP from the period--very useful; Raindrops, Close to You, Paper Mache, Promises Promises, A Message to Michael, Wishin' & Hopin', Trains & Boats & Planes..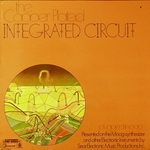 Walter Sear: The Copper-Plated Integrated Circuit--Plugged-In Pop; ABC/Command 947-S; 1969; gatefold cutout N-/N- S $30 -- Moog; beautiful copper jacket houses a unique and valuable pop-Moog classic; Walter Sear, the man behind other Moog LPs on this label (by Dick Hyman) and other labels (Avco), finally gets his own turn, with excellent results; great mix of originals and pop hits: Integrated Circuit, Jazz Waltz Circuit, Where's Prince Brilliant?, Circuit Breaker, Hey Jude, Resonant Circuit, Love Child, Relay Circuit, Feedback Circuit, Revolution, Where Have All the Flowers Gone?

Ananda Shankar LPs ... India (under Exotica-World)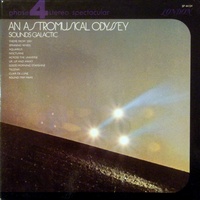 Sounds Galactic: An Astromusical Odyssey; London/Decca SP-44154; 1971; gatefold N-/N- S $25 -- space-orchestral/space-electronic/hippie; prior to the great "Space Experience" pair of LPs, John Keating made this delightful space fantasy ("Hair" goes outta-space here) that fills the gap between "Barbarella" and the 1972 "Space Experience" masterpiece (once you have that, you'll know you want this); there's the original "Round Trip Mars" as well as pop hits, mostly with strings but effectively (like a better James Bond ST); also some ethereal abstract vocals and electronic effects; great abstract space photos, top production values; as with Space Experience, this is the better, and better-selling, of just two LPs; 2001 theme, Spinning Wheel, Aquarius, Nocturne, Across the Universe (Beatles tune), Up Up & Away, Good Morning Starshine, Telstar (Joe Meek!), Claire de Lune, Round Trip Mars; some tunes can be heard on YouTube (there's even some movie/video associated); very way-out fi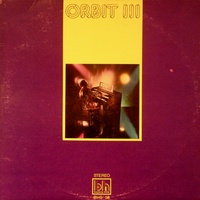 [Jerry Styner & Larry Brown:] Orbit III; Beverly Hills BHS-38; E/E+ S $30 -- Moog rock-pop/funky Moog/organ; in a hip purple jacket, it's a rare product showcase for the Wurlitzer Orbit III Synthesizer, a grand "missing link" super-organ/early-synth hybrid that challenged the Moog for dominance; tho on an obscure Hollywood label it's nevertheless slickly produced, adding 3 unusual Beatles covers to the world's short supply of Moog versions of Beatles, plus other rock covers & 3 compelling originals (best being the title track); Back in the USSR, I Guess the Lord Must Be in NYC, Moonwalk, Oob La Di, Mother Nature's Son, Orbit III (FUNKY w/drum breaks!), Tuesday Afternoon, Falcon's Endeavor, Dock of the Bay, It Was a Very Good Year, Glass Onion(!)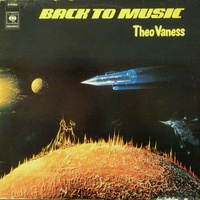 Theo Vaness: Back to Music; CBS 82653; 1978; E+/N- S $20 -- space disco; while it does have medleys of tunes by the Beatles and others, plus normal original tracks, it's for the jacket art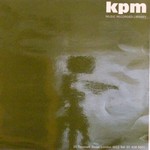 KPM/Mike Vickers: A Moog for More Reasons; KPM 1155; 1975; E/E S $150 -- Moog/production (sound library); one of the great ones!; several top cuts, including "The Light Fantastic", which despite the geeky title is a funk bomb (funky Moog) equal to JJ Perrey's very best; 17 cuts total, w/times ranging from just under 2 mins to just under 3 mins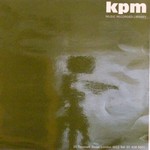 Dave Vorhaus: The Vorhaus Sound Experiments; KPM 1243; 1980; N-/N- S $40 -- electronic/space/Moog/production (sound library); "Flights of electronic wizardry & imagination"; yes, it's 1980 but it's really good, like the best of the commercial electronic records of the day but crammed with great ideas & sounds which could have been the basis for many more records; mainly on a space/tech theme (Computer Code, Future Scan, Voyager One, Interaction, Disintegration Series..) w/several short cues (Moog logos, synth effects) & even some humor ("Jamaican Digital Blues")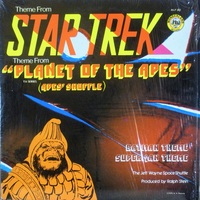 Jeff Wayne Space Shuttle: Star Trek/Planet of the Apes; Wonderland WLP-301; 1975; N/N- shrink S $60 -- funk/space/guitar/Moog; legendary sci-fi-space-funk hiding on a kiddie label but make no mistake: this is heavy; while there are some excellent guitar instrumentals in the style of the Ventures [in Space] and others --plus exceptional covers of the Batman and Star Trek themes-- the biggest excitement of all is for Jeff Wayne's masterpiece (otherwise he's famous for the War of the Worlds ST), his treatment of the Lalo Schifrin-penned "Apes' Shuffle" from the "Planet of the Apes" TV series (not the movies!!!); instrumental "Apes' Shuffle" has ape grunts in a deep funk mix w/breaks, crazy Moog riffs, and dirty, dirty, FEELTHY sax--whereas the Lalo Schrifrin version is far tamer; see the Hyp Records page on space funk for more like this; Star Trek, Ape's Shuffle, Batman, Earth Bound, Journey Through Space, Ape's Victory Dance, The Ape Planet, Star Light, Beyond the Outer Limits, Superman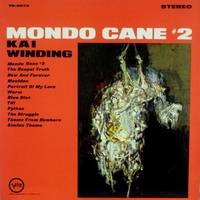 Kai Winding: Mondo Cane #2; Verve V6-8573; N-/N S $20 -- mod/ondioline; rarer than but at least as vital as the 1st "Mondo Cane" (aka "Soul Surfin'") LP (each an essential classic of both mod & the Moog-like electronic instrument, the ondioline); prod. by Claus Ogerman/Creed Taylor, so it's really of a piece with the great 4 LPs Ogerman did for RCA at the time (early-mid-'60s); Simian Theme (FANTASTIC!), Python, Theme from Nowhere, Blue Star/Medic Theme, Warm..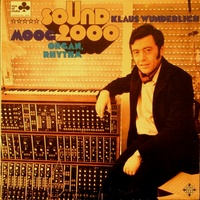 Klaus Wunderlich: Sound 2000--Moog, Organ, Rhythm; Telefunken 6.21134; 1973; [Canadian pressing, Ace of Clubs SCL.2074] N-/E- S $25 -- Moog; one of the German keyboard master's great synth LPs; awesome not just for the better covers (Charade, Humoresque, Cherokee, Raindrops, Blue Tango, Felicidade, To the Spring) nor even his originals (Dufter Zahn, Krimoogulus), but especially for "Corn-Flakes"--his very worthy answer to the Moog super-hit "Popcorn"; condition is fine except "Raindrops Are Falling On My Head" (boring cut anyway)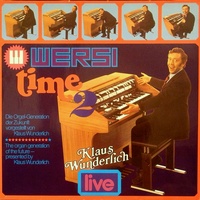 Klaus Wunderlich: Wersi-Time 2; WersiTime 2; Gema 66.21365; E+/E S $30 (or E+/V S $20, specify) -- super-organ/synth; the masterful Wundelich's far-out, very Moog-y (when it's not super-organ-y) demo/promotional LP for the impressive Wersi series of super-organs (all 8 models pictured in color on jacket back) has inner leaves with musical notation (and notes in English) detailing how to play the tunes, which include Theme from Shaft (!!!), Girl from Ipanema, Eso es el Amor, Somewhere Over the Rainbow, Rock Around the Clock, Whiter Shade of Pale..; lesser copy priced low for a scratch affecting 3 other tunes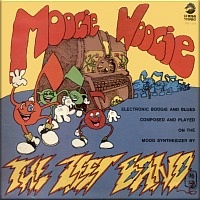 The Zeet Band: Moogie Woogie; Chess LPS-1545; 1st E-/N- S $125 (or cutout N-/N S $125, specify) (or promo E/N S $100, specify) (or cutout E-/E S $80, specify) (or promo V/E- S $60, specify) -- Moog funk/blues-rock Moog; RARE (despite our zealous aquisitions) "electronic boogie and blues composed and played on the Moog"; "Down with it? Can't Quit It!--Zeet! Zeet!"; unique, wonderful, deeply funky Moog (dancefloor-worthy), led by 1960s guitar-god Mike Bloomfield (credited as "Fastfingers Finkelstein" to dodge contractual obligations) in one of his least-known but most happening/strangest recordings, with really cool guitar effects and a lot of Moog/electronic sounds that are like the very best/hippest Jean-Jacques Perrey creations; in terms of Chess compare to the electric Howling Wolf LP for rarity/uniqueness; the mighty Zeet outfit includes other superstar studio-session heavyweights on this, their only record: Paul Beaver (Moog), Mark Naftalin, Phil UpChurch, Donn E. Hathaway, Morris Jennings..; all-original, smokin' hip tunes make this one of the most exciting offerings on this page!!!: Fireball Boogie, Foggy Train Boogie, Beaver Boogie, Boogie-Loo! (dark & GREAT!!!), Gimme 5 Cents Worth of Love, 3:45 Blues, Piggie Woogie, Moogie Boogie, Fat City!, Angel's Dust Boogie, Pinetop's Blues, Inside; YOU NEED THIS SOOOO BADLY!!! "A Holy Smoke Production"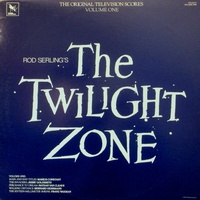 Various: The Twilight Zone Vol. 1; Varese Sarrabande STV-81171; 1983; N/N $20 -- space/orchestral; first of multi-volume series of original TV scores amd incidental music for the classic series; this set is by Marius Constant, Jerry Goldsmith, Nathan Van Cleave, Bernard Herrman, and Franz Waxman; totally different than and unlike Marty Manning's LP (which is a comprehensive interpretation of the music rather than documentation); fans will appreciate particularly the liners and stills of early episodes
Moog 45s & EPs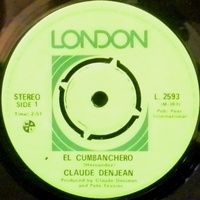 Claude Denjean: El Cumbanchero/Another Day, Another Way; London L-2593; 1977; N- S $20 -- Moog/disco; Canadian pressing; great for the funky A-side with conga (the tune is a classic conga workout); rare!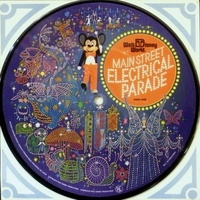 Disney: Main Street Electrical Parade; Walt Disney World WE-4; 1977; 7" picture disc/compact 33 N- S $25 -- Moog/pop; like Perrey-Kingsley but longer (Moog medley comprised of 18 Disney hits); the LP (see above for availability) is not so hard to find; this rare-format picture disc, however, is not something that turns up often
Moog Records Wanted in Trade:

Pete Bellote: Moog Party

Richard Hayman Presents the Electric People; Murbo (Giampiero Boneschi)

KPM #s 1035, 1044, 1056, 1067, 1070, 1130, 1131, 1166, 1233

Michel Magne: Musique Tachiste; Paris (France)

Jean-Jacques Perrey (or Pat Prilly; France):

45s & EPs (non-LP tunes, pseudonymous singles; inquire)
Moog Expressions
Moog Vibrations

Don Spencer: Fireball/XL5 (Zero G); 20th Century Fox 440 (7"/45rpm)
© Hip Wax