Pop: Dick Hyman LPs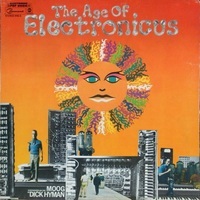 The Word: Known today as Yankee Stadium organist, the great Dick Hyman appeared on more records than could fill the stadium. As leader, he moved from piano jazz to incredible electronic organ. His choice of the distinctive Lowrey over the typical Hammond gave him a signature sound, regardless of whether he led the date or acted as first-call sideman. And his classic modular Moog records sold better, and earlier, than just about anyone's.
The Spy record is not to be missed, as are all the Command LPs following. The previous Lowrey LPs are wonderful, as is the Brasilian piano bossa set. (The even earlier piano jazz on MGM is hard to find and not as sexy, although there is at least one notable exception on 45, for the percussion.) Finally, we can't set enough in favor of the three LPs of "soul" covers, especially Fantomfingers.
Further below: Dick Hyman 45s
Links: are to subpages or artists bio/discog pages in the Hyp Records guide:

Images: accurately represent items but are not always the exact copy listed/purchased
Discount: ALWAYS try to buy more than one item at a time
---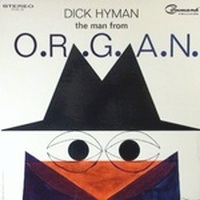 Dick Hyman: The Man from O.R.G.A.N.; Command RS-891-SD; 1965; gatefold N-/N- S $35 -- organ/spy; Hyman's very distinctive Lowrey sound nails most of the very best spy themes in the loud, totally swinging way of his best work on Command (for many people this is the best LP of his they'll ever hear, but he did some other great ones, too); The Liquidator (Lalo Schifrin!), The 3rd Man Theme & Danger Theme (medley), The Man from O.R.G.A.N. (great original w/guitar), Honey West, I Spy, A Man Alone, Thunderball, Mister Kiss Kiss Bang Bang, Man from U.N.C.L.E., The Cat (Lalo Schifrin!), The SPy Who Came in from the Cold, Agent Double-O-Soul (w/chorus)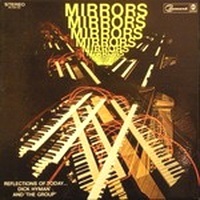 Dick Hyman & "The Group": Mirrors--Reflections of Today; ABC/Command RS-924-SD; gatefold N/N S $25 (or cutout N/N S $20, specify) -- soul covers/organ; like the sequel "Sweet Sweet Soul," it's a hip trio setting of Hyman on Lowrey organ, Bob Rosengarden (drums), and Bob Haggart (bass) in great sound!; Respect, Hit the Road Jack, Ode to Billie Joe, Up Up & Away, Groovin; The Flower Road, House of Mirrors..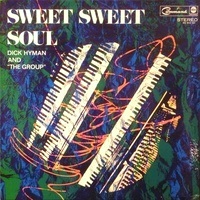 Dick Hyman & "The Group": Sweet Sweet Soul; ABC/Command RS-933-SD; gatefold cutout N/N S $20 (or cutout N-/N- S $15, specify) -- soul covers/organ; More of that Soulful 'Mirrors' Sound!" again with the truly swinging hip trio of Hyman/Rosengarden/Haggart; Chain of Fools, Body & Soul, Sweet Sweet Soul, Nobody Knows You When You're Down and Out, Soul Man, Tell Mama, Since You've Been Gone, Dock of the Bay, Drop a Dime, Watch It, Try a Little Tenderness, Honey Chile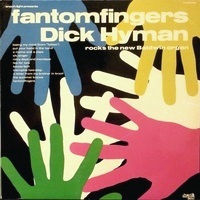 Dick Hyman: Fantomfingers; Project 3 PR-5057-SD; 1971; gatefold; E+/N S $75 (or E/N- S $60, specify) (or E-/E+ S $50, specify) (or cutout E/E+ S $50, specify) -- organ/space/funk/Brasil/gospel; "Dick Hyman rocks the new Baldwin organ"; wow!!!--that's right, a GREAT, HIP, FUNKY, scarce/obscure Dick Hyman LP; loads to love, including the Moog-y space-electronica of the title cut, the funky gospel of "Put Your Hand in the Hand," the funky, funky boogaloo cover of Ray Charles' "Booty Butt" (way better than the original!), "A Letter from My Brother in Brazil," and (best of all) the SERIOUS BREAKBEAT organ funk of "Memphis Two-Step" (on his 2 well-known Moog LPs only the James Brown cover even comes close to this!); DJs must have it!!!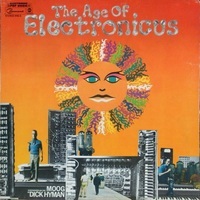 Dick Hyman: The Age of Electronicus; ABC/Command 946S; 1969; gatefold; [as Capitol SMAS-93025] promo N/N- S $30 (or Command cutout N-/E S $25, specify) -- Moog/funk; a classic--how can you top the Moog goes James Brown!?!?! (not with Booker T. & the MGs, but that's another good one); totally bitchin' title and jacket art AND it packs some heavy funky Moog that DJs have discovered at last, which is why this one doesn't turn up much anymore (snap it up); the highlight is the now-famous cover of JB's "Give It Up or Turn It Loose" (YEAHHH!); programmed by the great Walter Sear; Ob-La-Di Ob-La-Da, Give It Up or Turn It Loose, Blackbird, Aquarius, Green Onions (long!), Kolumbo, Time is Tight, Alfie, Both Sides Now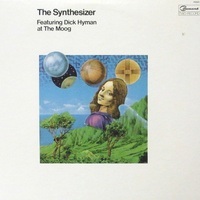 Dick Hyman: The Synthesizer; Command RSSD-968-2; 1973/1969; 2-LP cutout N/N S $20 -- Moog/funk; with the great Walter Sear; reissues "Moog-The Electric Eclectics of Dick Hyman" and "The Age of Electronicus" in one nifty, inexpensive, high-quality "Two-Fer" set; even if you have the original issues, you should consider this for top shape and groovy new jacket art, or just to be able to spin James Brown's "Give It Up or Turn It Loose" and others without jeopardizing your originals; YOU NEED THIS!!! (or the originals)...an extraordinary value!!!
Dick Hyman 45s & EPs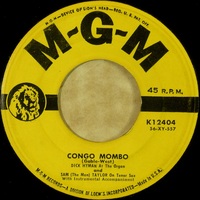 Dick Hyman w/Sam (the Man) Taylor: I'll Get By/Congo Mombo; MGM K-12404; E $20 -- bongo rock/R&B B-side with organ by the great Dick Hyman, and of course a solid tenor solo by Sam Taylor, but it's best considered a rare bongo-rocker (hear it on YouTube); the A-side is more of the sax/organ feature you'd expect
© Hip Wax