Funk: New Orleans LPs & 45s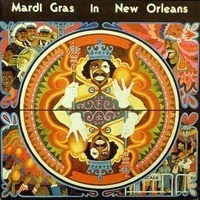 The Word: The Meters, the Neville Brothers, Dr. John, etc. all rivalled James Brown for inventing and bringing the funk. A lot of irreplaceable original music was wiped out by Hurricane Katrina, but there has never been an excess of great New Orleans records floating around. Some singles are common, but the vast majority of LPs and many single rarities are highly prized.
For the best funk in the style and legacy of the original Meters, pay special attention to Eddie Bo and the Wild Magnolias.
Further below: 45s
Links: are to subpages or artists bio/discog pages in the Hyp Records guide:

Images: accurately represent items but are not always the exact copy listed/purchased
Discount: ALWAYS try to buy more than one item at a time
---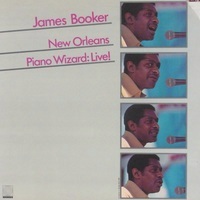 James Booker: New Orleans Piano Wizard: Live!; Rounder 2027; 1981/1977; cutout N/N S $20; Booker is most famous for the hit organ single "Cool Turkey" but he's hard to find on record otherwise; this live piano set was recorded in Switzerland at the Boogie Woogie and Ragtime Piano Contest (and reissues Gold LP-11035 although this is probably the only way it was released in the US); On the Sunny Side of the Street, Black Night, Keep on Gwine, Come Rain or Come Shine, Something Stupid, Please Send Me Someone to Love, Tell Me How Do You Feel, Let Them Talk, Come in My House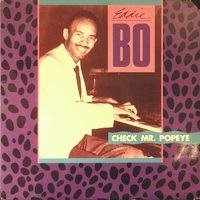 Eddie Bo: Check Mr. Popeye; Rounder 2077; 1988/1959-62; cutout N-/N- S $20 -- New Orleans; upbeat, fun singles compilation of 14 early hits by the always hip and fabulous Mr. Eddie J. Bocage; if you have the other compilation (with Hook & Sling and other later funky cuts), you need this too--it's different material and every bit as terrific, albeit if more of the R&B era; Check Mr. Popeye Parts 1 & 2, It Must Be Love, Dinky Doo, I'll Do Anything for You, Warm Daddy, Roamin-itis, Hey There Baby, I Need Someone, Tell It Like It Is, You Got Your Mojo Working, Ain't You Ashamed, Baby I'm Wise, Every Dog Has Its Day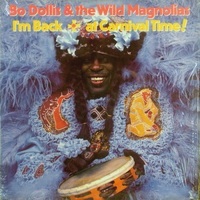 Bo Dollis & the Wild Magnolias: I'm Back...at Carnival Time; Rounder 2094; 1990; N/N shrink S $25 -- New Orleans; Bo Dollis and Golden Eagles chief Monk Boudreaux reunite to give you one more live taste (there only were two LPs!) of the first New Orleans Indian-funk group; heavier on Indian percussion than the funk of yore but that's the evolution all them Neville-type cats went through (praise Dr. John); great purple jacket, extensive good Rounder liner notes, and out of print/very scarce; if you have any doubts, just think how hot their other records are (some of which may be listed here, including the single); Carnival Time, Bon Ton Roulet, Iko Iko, Shallow Water Oh Mama, Golden Crown, Tipitina, I'm Back, Meet de Boys on the Battlefront, Big Chief, Coconut Milk, Jockomo Jockomo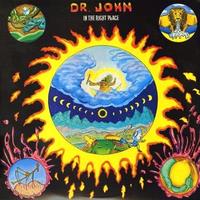 Dr. John: In the Right Place; Atlantic/Atco SD-7018; 1973; gatefold (trifold) E/E S $20 -- New Orleans funk/funky rock; the Night Tripper backed by the Meters; fantastic as you'd expect from a glance at the titles (we love the storming "Qualified" nearly as much as the title hit) if not also the psychedelic classic mandala jacket art; Right Place Wrong Time, Same Old Same Old, Just the Same, Qualified, Traveling Mood, Peace Brother Peace, Life, Such a Night, Shoo Fly Marches On, I Been Hoodood, Cold Cold Cold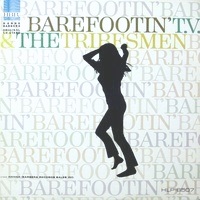 T.V. & the Tribesmen/Huey P. Meaux: Barefootin'; Hanna-Barbera HLP-8507; 1966; E+/E+ $60 -- mod soul/boogaloo from Texas with a heavy New Orleans influence; vocal (and how); Barefootin', Hip-Shaking, Brought Down, After Hour Man, All Right, Fat Man, Soul Barefootin' (instr.), Get Soul, Trip City USA, Too Many Dogs for Me, Bags, Break it Down to Me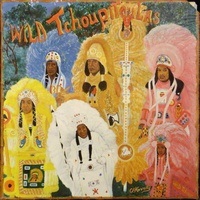 Wild Tchoupitoulas; Antilles AN-7052; 1976; (reissues Island ILPS-9360) cutout N/N shrink S $20 -- New Orleans; it's the very first record by the Neville Brothers, what else can one say?; it's a funky classic in the style originated by the Wild Magnolias (the Neville brothers' Uncle Jolly led them into the Mardi Gras Indian bag); famous for "Brother John," one of the standards of New Orleans Meters-y funk and of course you get the great Neville voices too; top sound/quality, great price; Brother John; Meet de Boys on the Battlefront, Indians Here Dey Come, Hey Pocky A-Way, Indian Red, Big Chief Got a Golden Crown, Hey Mama (Wild Tchoupitoulas), Hey Hey (Indians Comin')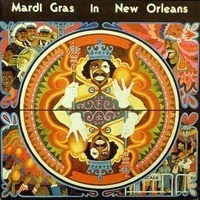 Various: Mardi Gras in New Orleans; Mardi Gras MG-1001; 1976; reissue (old one) N/N S $25 -- New Orleans/funk; comp; classic, essential for THE baddest funk by Bo Dollis & the Wild Magnolias (single/studio version of Handa Wanda, Parts 1 & 2 plus two others available otherwise only on the Barclay import/rarity); other artists are Professor Longhair, Stop Inc., The Hawketts, Earl King, Al Johnson; but it would be worth it just for the great psychedelic jacket art and liner notes!; Professor Longhair: Go to the Mardi Gras, Big Chief, Parts 1 & 2; Bo Dollis & the Wild Magnolia Mardi Gras Indian Band: Handa Wanda Parts 1 & 2, New Suit, (Big Chief Like Plenty of) Fire Water; Al Johnson: Carnival Time; Earl King: Street Parade; Stop, Inc.: Second Line, Parts 1 & 2; The Hawketts: Mardi Gras Mambo
New Orleans: Original 45s/EPs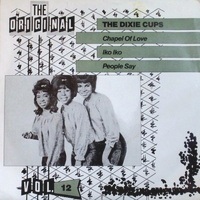 The Dixie Cups: Chapel of Love/Iko Iko/People Say EP; Gema/Line/OutLine OLS-1102; picture sleeve E+/N S $10 -- reissues the 3 best, essential, classic hits of the New Orleans trio; nice photo & liners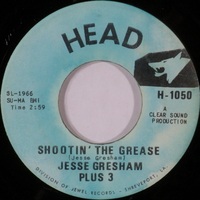 [Robert Parker: Barefootin'/]Jesse Gresham Plus 3: Shootin' the Grease; Jewel/Head H-1050; E- $25 -- funk guitar/breakbeat/New Orleans; of course it never hurts to have the famous A-side on 45, but it's the B-side that makes this special: begins with a clean drum breakbeat, and has a spare, psychedelic-funk guitar sound; hip stuff!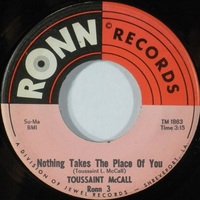 Toussaint McCall: Shimmy/Nothing Takes the Place of You; Ronn 3; E- $15 -- funky organ, funky drums, a stone funk classic from New Orleans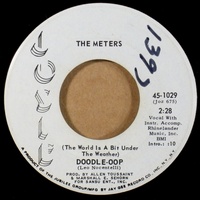 The Meters: Doodle-Oop (The World is a Bit Under the Weather)/same; Josie 1029; white-label promo N- $20 -- funky rock/New Orleans funk; marker on the label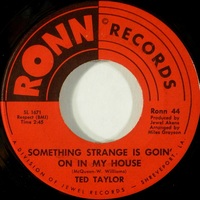 Ted Taylor: Something Strange is Goin' On in My House/Funky Thing; Ronn 44; 1970 (red-label later pressing) N- $25 -- funk/New Orleans; both sides terrific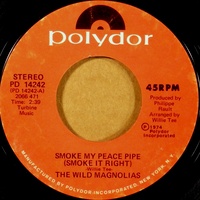 The Wild Magnolias: Smoke My Peace Pipe (Smoke it Right)/Iko Iko; Polydor PD-14242; E+ $30 -- New Orleans funk; with Golden Eagles Chief Monk Boudreaux; A-side is the rare studio version (this single is it!) of the classic best cut from the live LP!; B-side also a non-LP cut!; YOU NEED THIS!
© Hip Wax