Linking
http://www.hipwax.com/wsites/index.html
Please email before linking to your site or online publication. Please use only the images below; taking any other graphics will be considered stealing. We are happy to create images for print publications.
The images below are semi-permanent and intended for external use. Location, dimensions, size, and home-page links are provided. Add a border (e.g., border=1) in your link if desired.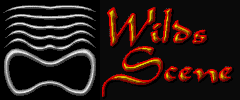 src="http://www.hipwax.com/fig/ws240100.gif"
width=240 height=100 (5KB)


src="http://www.hipwax.com/fig/crater.gif"
width=90 height=40 (2KB)


src="http://www.hipwax.com/hw/hipwax.jpg"
width=100 height=100

http://www.hipwax.com/index.html


src="http://www.hipwax.com/wsounds/W_fig/hyp_b200.jpg"
width=200 height=100 (4KB)

http://www.hipwax.com/music/home.html
Copyright 1996 Hip Wax TM



Yours
"Fair use" of others' copyrighted material is intended solely as non-competitive and non-commercial promotion (tribute, information, or entertainment). Please e-mail any permission-request forms or your address.

Ours
Original content including HTML copyright 1996 Hip Wax. Please do not "borrow" elements without permission. Before linking or publishing a review, please email.
Hip Wax

© 1997 Hip Wax