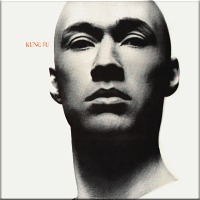 Fu, of course, is "Kung Fu," the generic term for "chopsocky" films featuring Kung Fu or any other martial art. Martial arts became a big trend in the early 1970s, just as "blaxploitation" movies (funky soundtracks) reached their nadir. Thus "black kung fu" movies and "fu funk," which is not limited to just Carl Douglas's perennial party-ender, "Kung Fu Fighting." The "Fu" trend in soul, funk, and disco began with the same movies that inspired Douglas. Bruce Lee, Rudy Ray Moore as Dolemite, and other action heroes drove the "fists of fury" craze. And musically those fists could be conga players' attacking the drum skins.
What is Fu all about, musically? The chief arrangers, such as Lalo Schifrin, usually thought of bursts of aggression (congas, horns) with a tinge of exoticism (bamboo, vibes) and 1970s funkiness (wah-wah guitar). Unfortunately, most of the soundtracks rely too heavily on dialogue and "action" sound effects. Albums with really creative "fu funk" cuts are very scarce. But there are several good tributes to Muhammad Ali, so let's add those, too.
Buying: Fu funk is a tough specialty in a crowded field; grab it if you can. Usually 45s are the best examples.