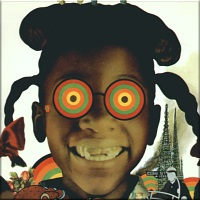 Dyke & the Blazers leader Arlester Christian was felled by a blaze of gunfire just as his mercurial career was poised to take off. There were only two LPs and the usual auxiliary 45s, but what a legacy it was! "Funky Broadway" was the hit single (more so for others who covered it, but his was the best), and everything Christian and the band did was great. Even his interpretations, from "It's Your Thing" to an awesomely funkified "You Are My Sunshine," instruct just how to do it.
After Christian was shot to death in Phoenix, Arizona, another great soul-funk act arose like a phoenix. Christian's final sides were recorded with the guitar-bass-drums nucleus of the nascent Watts 103rd St. Rhythm Band. Led by Fred Smith, Watts began as the Soul Runners, a hip group similar to Booker T. & the MGs, with singles on a soul-food theme. The classic version of "Spreadin' Honey," for instance, appeared on both sides of the name transition and was remade by Watts on their first, underrated LP of cheery, adventurous, mod soul. But, not quite making it as either funk or soul jazz, the band sorely needed a charismatic vocalist to front the band, another Arlester Christian.
Charles Wright, born 1940 in Clarksdale, Mississippi, brought to the band one of those unforgettable, hoarse, "dirty" voices, like that of Christian, Wilson Pickett, or Jackie Soul. Blessed with the intensity of fellow Californian Sly Stone, the ballad-crooning sweetness of a Marvin Gaye or Al Green, and the seemingly limitless range of a James Brown, Wright made records that stand the test of time. Although he has been called the founder and leader of the Watts group, it was more of a fortuitous merger.
The disjointed debut album of Wright and the Watts band seems more like a collection of singles (part of it is live). Significantly, one instrumental could have been released as a Dyke & the Blazers single and no one would have known the difference. But other tracks, with Wright singing and otherwise carrying on, reveal the Dyke and the Blazers' legacy. Wright-Watts was to be the next, great, California soul-funk band.
After five years, Wright left to make solo albums. (Watts, along with Bobby Womack, merged with the Packers and the Romeos to become War.) With the pressure off, Wright was free both to experiment, occasionally drifting into dubious areas of creativity, and to fall back on rehashing earlier Watts riffs. But a few moments, particularly his simple, personal homage to "Soul Train," count among the best things he ever did. The Wright Stuff!
Buying: Get all you can; both Dyke & Watts originals (LP and 45) are plentiful; most should never become too difficult to obtain. The "Wine" single is not to be missed.