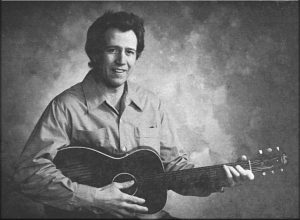 Recorded music has its share of "outsider art" types, from the awesome Moondog (Luis Hardin) to all manner of street preacher, salesperson, radio personality, and others with access to recording gear. Despite the "wild and crazy" posturing of many successful artists, the industry is heavily sanitized, leaving the truly desperate and crazed to self-produce. Marlin Wallace, one such vanity publisher, committed a huge effort to vinyl, nearly all of which sat in his basement for years.
Wallace made many records in many formats under many names. The Corillions seems to be the umbrella "group" name for such alteregos as "Maurice Rock" as well as several other artists (some female) who really are other people. "Fight Communism" appears on nearly every record; fortunately Wallace's obsession very seldom occurs as a musical theme. What do occur as themes are many of the classic fringe, Fortean phenomena: yeti, dinosaurs, jungle headhunters, spacemen. And because he is most aptly described as a country singer, there is plenty about moonshiners, catfish, and trains, as well the usual heartbreak-honky-tonk fare.
Surprisingly for a country-esque singer-songwriter, one of Wallace's triumphs is a funky, blue-eyed "soul" single. Whatever he does, the production values are as high as on any mainstream label, yet no one has sanitized the lyrical content for mainstream acceptance. Dumb or profound, his music always impresses with the courage and talent behind it. His records deserve to be heard.
Buying: Marlin Wallace records are extremely rare. The Corillions 2-LP set (dig the liners!) is essential, and some of the various EPs and singles hold further glories.